We stopped by the paint selection this week and I thought I'd found the perfect pantry color.
"Hidden Meadow"...the second from the top. Thought it was going to be a lighter apple/pear green color. W was actually worried it might be too dark for the unlit space. Well, there's nothing "hidden" or dark about it, it is literally NEON GREEN. I'm not kidding. I knew there were yellow undertones, but seriously, it looks like a bright tropical tree frog green. And our pantry is fairly dark...there's no lighting around it or in it. The sad thing is I knew exactly when I took the quart from the lady who mixed it. That small little sample dot gave it away and I cringed as I walked over to check out.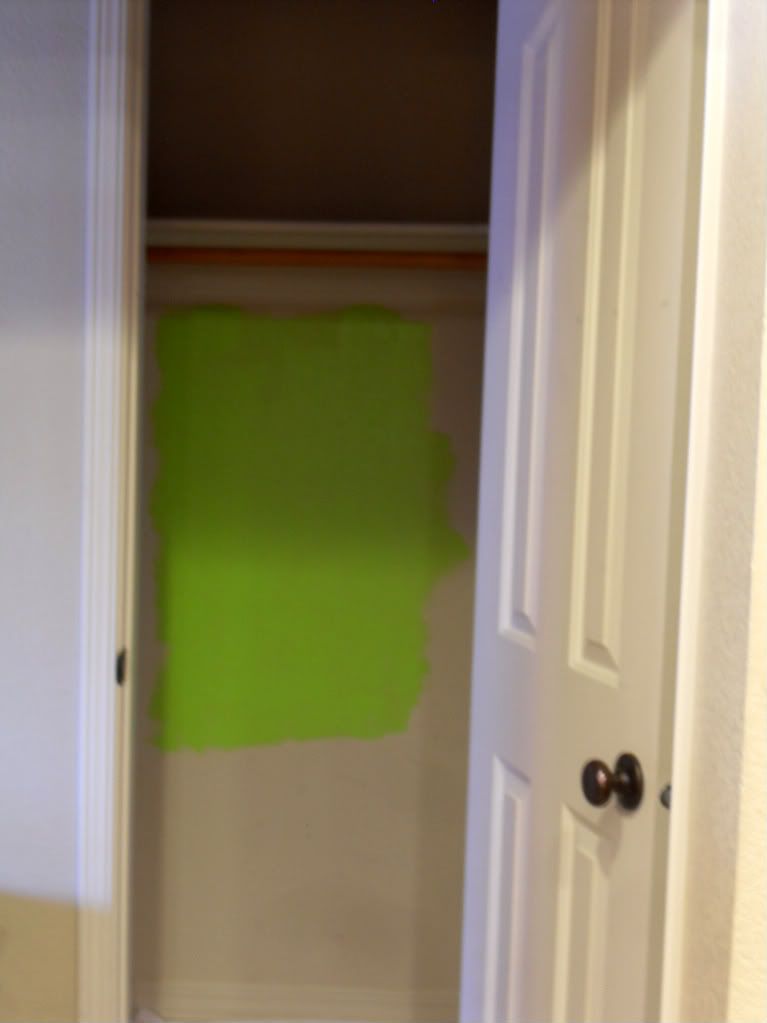 Getting home and after putting E down for his nap, I busted it open just to prove what I already knew: complete color fail.
Lessons Learned:
1) I'm not a Color Queen, I've just been lucky up until this point and still have a lot to learn
2) Don't be afraid to get walk out with just a $2 sample...even if that means going back again and again to the store.
On to another green hue family that's a bit more toned down and back to the store to buy some samples. I can't take looking at this highlighter green any longer. :/

Please tell me I'm not the only one who's had poor color luck?!