Even though I may be done with stenciling major square footage for awhile, I'm definitely not done with the Quatrefoil pattern. It is simply lovely. Here are some more manageable projects with considerably less hand-cramping and time.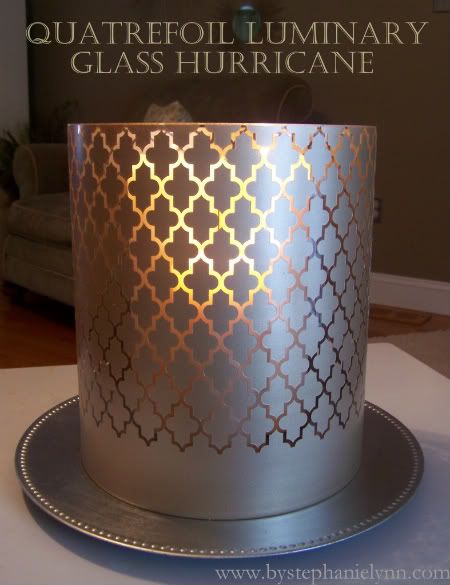 I would love to do this on our master bedroom lamp shades...perhaps try out some vinyl or just
spray paint
the stencil this time.